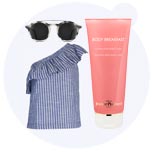 Tip SS2017: Velvet skin for shoulder-free fashion Fashionoffice looked through new and upcoming products for Spring/Summer 2017 and selected three trendy...

Fashionoffice spring 2017 tip: Cosmopolitan Style
Fashionoffice collected several pieces - fashion, jewelry, beauty, perfume - for the 'Cosmopolitan Style'...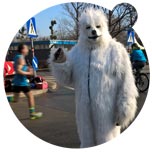 Vienna marathon running year 2017 has started Normally, Vienna's running events are scheduled in spring each year. Brand new is the Eisbärlauf (Ice Bear Run)...

Selection in 2017 'Greenery' style and natural mood: lip stick, skin care, clothing,... with items by Colmar, Tom Ford, Van Cleef & Arpels, Tromborg, Swarovski,...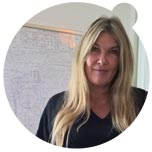 Copenhagen Insight: At the headquarters of beauty label Tromborg Former make up artist and Tromborg co-founder Marianne Tromborg is the label's visionary spirit...

Vienna Insight: special sports table, knowledge game about Europe, bags, fabrics for home and fitness Fashionoffice visited a winter market; one of the products...