31 December 2016

One of the big themes of early new year 2017: Detoxing
Detoxing isn't new. During the last years, it became signature for healthy lifestyle. Even the ones who are far away from being early birds have already adopted the method of cleansing body and mind with special teas, juices and physical activities. The market grew fast and tips, products are requested by consumers.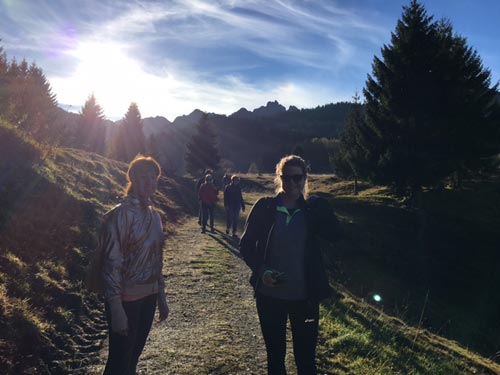 In 2012, Carola Schoch (studied sports-management and -technology) founded the SwissCityBootCamp for the organization of sports programs in urban environments; this year, she started with the superfood, bio-cosmetics,... online shop WellVille; both companies are focused on detoxification. Additionally, Carola Schoch offers cooking courses (in January in Vienna, February in Zürich) and detox holidays for regeneration such as in Ibiza, Spain (March 2017) or at the Brandnertal in Vorarlberg, Austria (October/November 2017). The detox program with fresh juices, soups, homeopathy includes yoga hours, meditation, massages, mental work and activities in nature.
Photo: (C) Carola Schoch.


more beautyme>