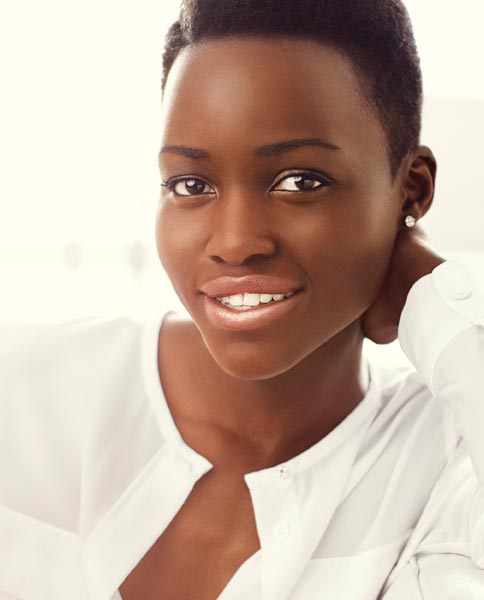 fig.: Academy Award winner Lupita Nyong'o. Photo: (C) Alexi Lubomirski for Lancôme.
Oscar winner Lupita Nyong'o for Lancôme
On 4 April 2014, Lancôme announced that Lupita Nyong'o is the new ambassador for the luxury cosmetics and perfume products of the label. The actress and filmmaker stands for natural beauty, open-mindedness and talent.
"A strikingly beautiful and intelligent woman, serenely but strongly living her life her own way," stated Françoise Lehmann, General Manager of Lancôme International.
This year, Lupita Nyong'o (born in Mexico to Kenyan parents) received the Oscar for her appearance in director Steve McQueen's movie '12 Years a Slave'. The Oscar is one of a long list of prizes and nominations for her work as actress. Alongside, the graduate of the Yale School of Drama's acting program makes her own films. Her documentary 'In My Genes' about albinism and stigmatization in Kenya was awarded at the Festival de Cine Africano de México.
The campaign with Lancôme's new ambassador Lupita Nyong'o will be photographed by Mert Alas and Marcus Piggott; on view in August in US and in September worldwide.