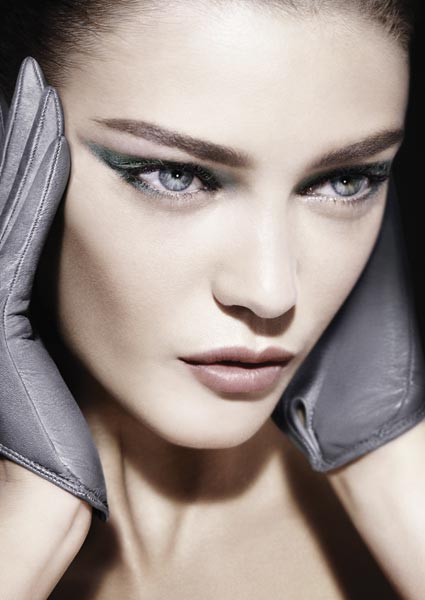 Snaky eye make-up style by Giorgio Armani
...seen in early April 2014.
Some eye shadows have to be applied like multi-colored pop-art illustrations. Giorgio Armani's 'Eyes To Kill Solo' come in 24 single packed colors which look like pigment boxes for monochromatic make-up painters.
Three different textures (vivid, satin, matte) are in the center of this collection. The vivid texture - for example, is inspired by the skin of animals such as the black emperor scorpion or the green viper.
On the image right, one of the colors/textures from the collection is on view: it is applied in eye widening, snaky fashion from the inner lid (with light blur) to the outer corner of the eye (deep colored triangle).
The 'Eyes To Kill Solo' eye shadow collection was recently announced on Giorgio Armani's Facebook page concerning the label's beauty products.
more beautyme>