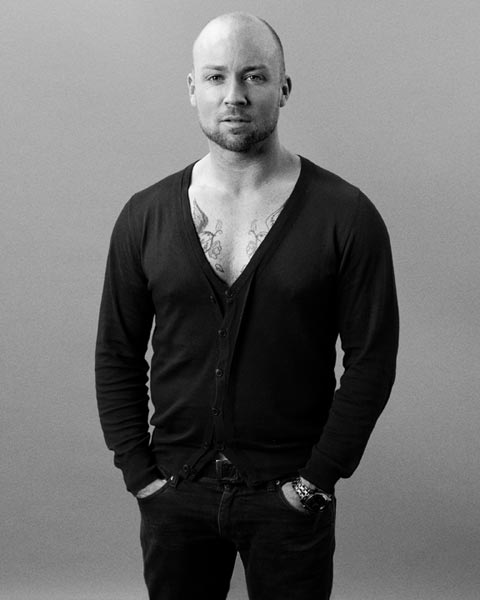 summer 2011
Makeup for opera, concerts...
On 4 July 2011, British makeup artist Neil Young introduced the team of the Salzburger Festspiele (27 July - 30 August 2011, Austria) under the direction of Costume and Makeup Director Elke Wolters to some special tricks with MAC Cosmetics.
It's the third year that the makeup is exclusively contributed by festival partner MAC Cosmetics.
"The M.A.C and Salzburg Festival partnership is a natural fit and in line with the professional positioning of our brand. Both companies continue to re-invent and discover new boundaries of expression in various forms of performance art with artistry. Having products backstage is a tremendous testimony to M.A.C." John Demsey, Global President, MAC Cosmetics.
fig.: London based MAC Senior Artist Neil Young held on 4 July 2011 the 'Beauty Make up Masterclass' for the beauty artists of the Salzburger Festspiele in Austria. Neil Young worked already for celebrities like Dame Helen Mirren, Dame Shirley Bassey, Grace Jones, Tilda Swinton, Ethan Hawke... or fashion productions like for Chloé, DSquared2, Roberto Cavalli, Just Cavalli, etc. Neil Young says about classical music: "Listening to classical music makes my mind clearer, and it's in that spot that I can start to create."
The Salzburger Festspiele were founded in 1920 by theatre innovator Max Reinhardt, the composer Richard Strauss, and stage designer Alfred Roller together with the director of the Vienna Hofoper Franz Schalk. It is worldwide one of the most important festivals for high theatre culture and invites to classical operas like Le nozze di Figaro by Mozart, theatres, over concerts to contemporary performance productions such as the 'Mission Drift' (video trailer below) by the award-winning New York-based ensemble the 'Team' which is described as a group that brings the aesthetics of rock concerts, MTV, sports events on stage.
"Our mission is to create new work that dissects and celebrates the experience of living in America today." theteamplays.org. 'Mission Drift' is on show from 20 to 23 August 2011 at the Salzburger Festspiele. Find more information about the production on salzburgerfestspiele.at/drama/ydp/the-team-mission-drift.