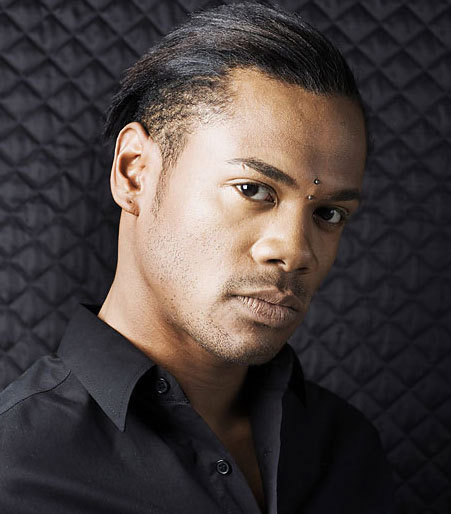 MAX FACTOR 2008


Michael La Delle about how to apply the Masterpiece Glide & Define Liquid Eyeliner
Make-up artist and hair stylist Michael La Delle, grown up in Zurich and today internationally renown for his creative freshness, accompanies shootings, shows and events as a Max Factor ambassador. Michael La Delle is active in the realisation and implementation of make-up trends. He has some tips & tricks to apply the newest eyeliner product Max Factor Masterpiece Glide & Define precision eyeliner.

The new eyeliner was developed for the newest trend that give women the chance to change their look as often they want: be glamorous or wear the classical chic. It's up to you how you use the eyeliner, make-up, lipsticks, ... Many of the new products, such as the Masterpiece Glide & Define, have compact sizes making them perfect for your handbag!






Michael La Delle's tips & tricks to apply the eyeliner: "When eye make-up needs to be dramatic and glamorous, a liquid eyeliner that is colour-intensive, gives good coverage and clings well is essential. But because its application demands some practice, many women shy away from it. But have no fear! The new liquid eyeliner, Glide & Define, from Max Factor makes short work of those well known problems once and for all. There's no longer a brush that can splay or even drip! That's because Glide & Define's new felt applicator stays perfectly in shape and guarantees a precisely drawn, even lid line from the first to the last application.
Every look is possible from the more classic look of Audrey Hepburn in "Breakfast at Tiffany's", to Marilyn Monroe's seductive pin-up look, right through to the trashy Amy Winehouse look. Those who are used to a more expressive lid line can intensify the look through repeated applications. It's best for beginners to first try with a single, discreet eyelid line."
Pat McGrath, Max Factor's Global Creative Director, used Masterpiece Glide & Define backstage at the Autumn/Winter 09 shows, she says; 'The Masterpiece collection is indispensable in my make-up kit and I love this compact new eyeliner from Max Factor. Masterpiece Glide & Define is perfect to update looks quickly and easily, creating a variety of day to night eye make-up, from classic definition, to full-on flicked out glamour'.
Max Factor Masterpiece Glide & Define Eyeliner is available from end of July 2008 in three shades Black, Black/Brown, Smoke www.maxfactor.com
Michael La Delle started his career with Time Tunnel and Sunami Hair & Make-up Design, where he was responsible for the make-up and hair styling for the Swiss Fashion show and Stella 2006. Besides various work for Sebastian and Trucco, Michael La Delle was engaged as a make-up artist for Bobby Brown in 2007. MTV became aware of this rising star and engaged him for various international productions.

Today Michael La Delle works for Badrutt's Palace, where known personalities such as Allegra Gucci, Lola Ruiz and Ivana Trump are among his clients.