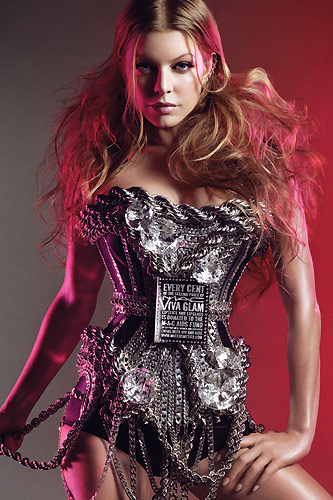 MAC VIVA GLAM spring 2008

Viva Glam VI Special Edition available from spring 2008; limited edition.
After Dita von Teese and Eve, Fergie appears in the new campaign, photographed by Michael Thompson, against HIV/Aids. 100% of the purchase of this lipstick go to the M·A·C AIDS Fund! The lipstick is inspired by the spirit of what it truly means to be beautiful.
"I have followed the VIVA GLAM campaigns since they began with RuPaul, so I am honoured to be able to continue on the tradition. I want to empower young people to know that responsibility is glamorous. There needs to be more AIDS education and prevention programs available to youth as they are the most risk for HIV/AIDS, and I hope that my new VIVA GLAM Lipglass will help to raise funds and awareness for this important issue" Fergie, MAC Viva Glam Spokesperson.

Since 1994 MAC has collected more than 100 Millionen US-$. RuPaul was the first spokesperson, followed by K.d.Lang, Lil' Kim, Mary J. Blige, Shirley Manson, Elton John, Christina Aguilera, Linda Evangelista, Chloë Sevigny, Missy Elliott, Boy George,...

more beautyme