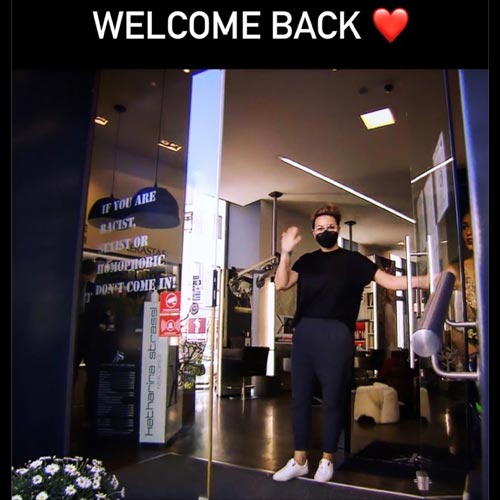 Visiting hair salons with entry tests or vaccination pass?Since 3rd May, hairdressers have been allowed to open their salons for customers. Now after one week with open doors, hair salon owner Katharina Strassl provided some insights into her business during and after the lockdowns. Katharina Strassl is one of the prominent coiffeurs of Vienna. She is especially known for practical hair styles which are developed from international trends and interpreted for the individuality of the wearer. One of the currently applying problems for customers, alongside experimental DIY haircuts or coloring of grey hair, are the obligatory Covid-19 tests before getting a new haircut at the salon...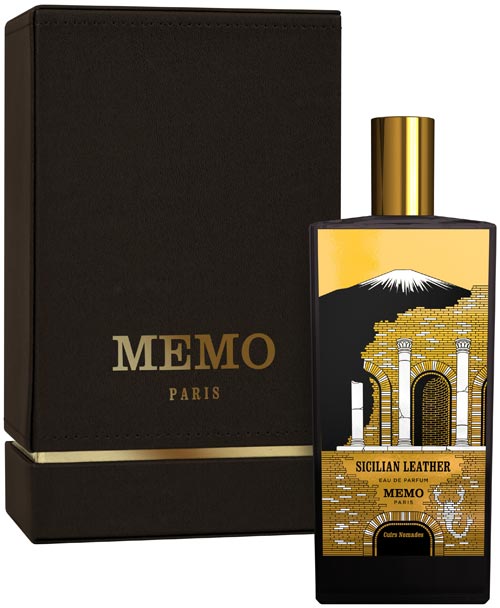 Series 'A selection of perfumes with traveling in mind', #3: Impressions of Sicily'The travel situation is currently uncertain. Fix is the launch of a new eau de parfum from the Cuirs Nomades collection by MEMO Paris inspired by Taormina and Palermo with the name 'Sicilian Leather' in May. The name of the brand references the basic idea of the collections by the founders of 'MEMO' Clara and John Molloy who create fragrances from their impressions of travel destinations like a sort of capsuled memories in liquid form...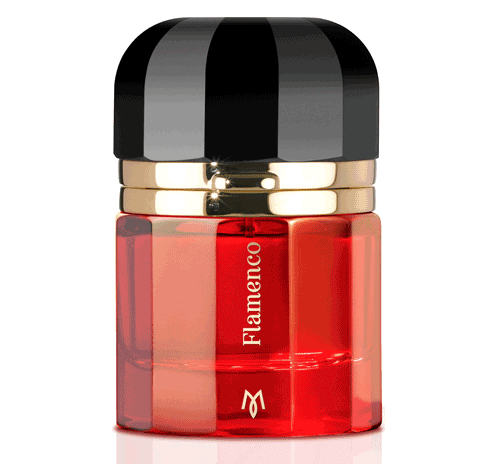 Series 'A selection of perfumes with traveling in mind', #1: Impressions of Spain and physical closeness to others revived by 'Flamenco' by Ramón Monegal Fashion.at searched for a substitute of a feeling of holidays, for something that can revive the memory of special moments away from home with physical closeness to others, the atmosphere of a foreign country, another culture with a daily rhythm that changes with the position of the sun...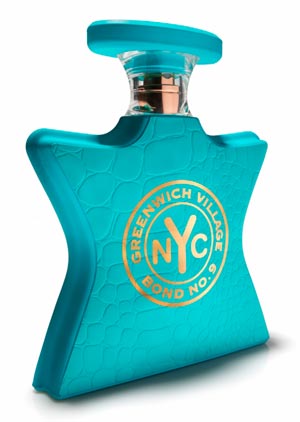 Series 'A selection of perfumes with traveling in mind', #2: Globetrotting with Bond No.9 Now, in the second edition of the 'A selection of perfumes with traveling in mind' series, the voyage leads through various countries and landscapes. The scent pyramid can be compared with a film sequence created from diverse scenes playing at different locations to tell one universal story: The birthplace of creativity is in the head of the ones who are inspired by other people and cultures. The olfactory story starts in 'Greenwich Village' in New York, in a small café-deli. The waiter behind the sausage, cheese, vegetables, bread counter selects the ingredients for the sandwich and asks: "American or Switzerland?" She says "No, I'm from Austria", which was the wrong answer for the sandwich but the best to start a conversation...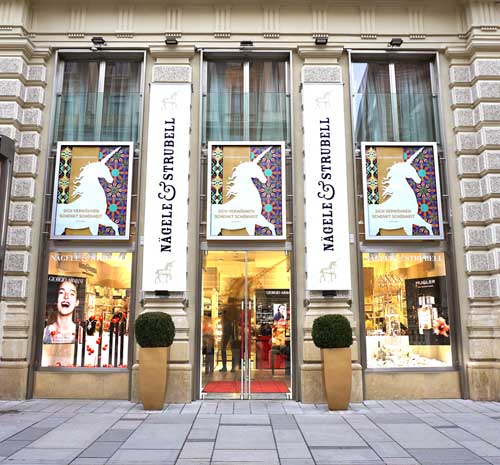 Beauty store, salon chain Nägele & Strubell presents Beverly Hills based Dr. Lancer's products and advice for beautiful skin such as sun protection, nutrition,... The product information was sent with additional tips by Dr. Harold Lancer for beautiful skin such as to use sun protection (always!) and eat after a varied nutrition plan with reduction of conventional food (keywords: hormones, antibiotics, pesticides) and focus on bio-products. Another tip concerned...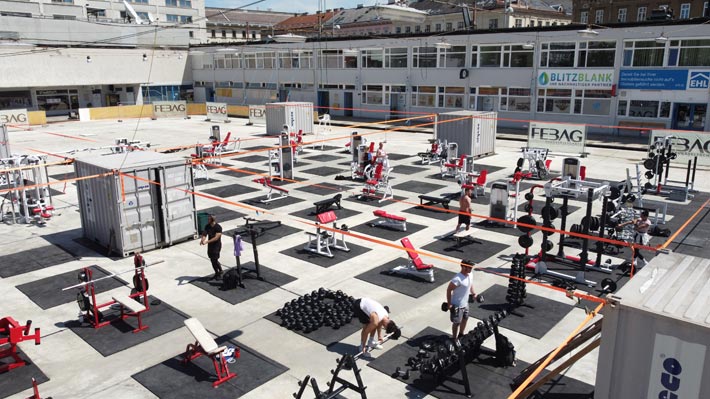 Video walk through the new open-air fitness area 'Malu Sportsclub X Atombody' at the Vienna Ice Skating Club At the beginning of the second in May, the Viennese 'Malu Sportsclub' in collaboration with 'Atombody' (provider of nutritional supplements like vitamins, minerals, proteins,... with focus on sports and active lifestyle) opened the new outdoor gym 'Malu Sportsclub X Atombody' at the open-air area of the Vienna Ice Skating Club, the Wiener Eislaufverein. In the past over five decades until 1997, the area was used in summer for wrestling tournaments...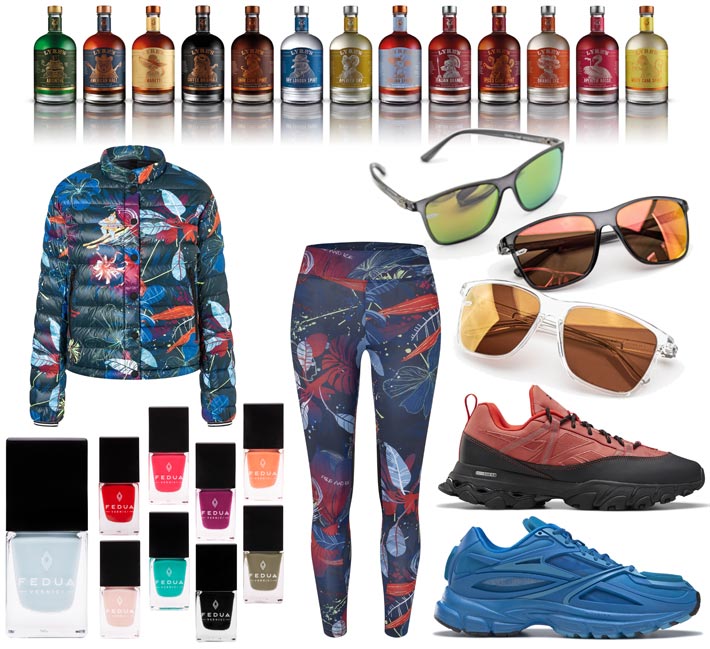 Style tip Spring 2021: When it's inhospitable, take it sporty! It's 'inhospitable' in Austria. In both meanings of the term: The word 'hospitable' is derived from the relation between guests and host and it denotes a pleasant environment. In Vienna, hospitality services like gastronomy or hotels are still closed (open from 19 May) and the weather is unpleasantly cold, rainy and windy. It's not the right weather for a 6th May and people have no chance to visit a comfortable coffee house or bar for a relaxed indoor meeting with friends. Currently, it's possible to get drinks or coffee from gastro locations in Vienna. But as the consumption has to happen outside in a distance to the location, coffee to go or beer or drink to go became a new fashion. Fashion.at collected some new pieces for cold spring days under the motto 'Take it sporty!'...

Insights into new beauty and fashion stores in Burgenland and Vienna On 3rd May, stores in Vienna will open again - and it's also allowed for Viennese citizens to visit stores in other Austrian federal states such as the popular McArthurGlen Designer Outlet in Parndorf in Burgenland. On occasion of the relaxed Covid-19 restrictions, Designer Outlet Parndorf provided insights into new and redesigned shops (around 6.000 m²) by labels like Karl Lagerfeld Man, Hugo Boss, Pandora, Breitling, Nike, Adidas, or L'Oréal. Together with the announcement of the Woman Day on 6th May with additional minus 20% on the reduced outlet prices, Designer Outlet Parndorf sent the rules for visiting the shopping locations such as 'Keep It Clean' (use hand sanitisers), 'FFP2 Mask On' (obligatory), 'Social Distance' (2 meters distance to others, not more than 1 customer per 20 m²),...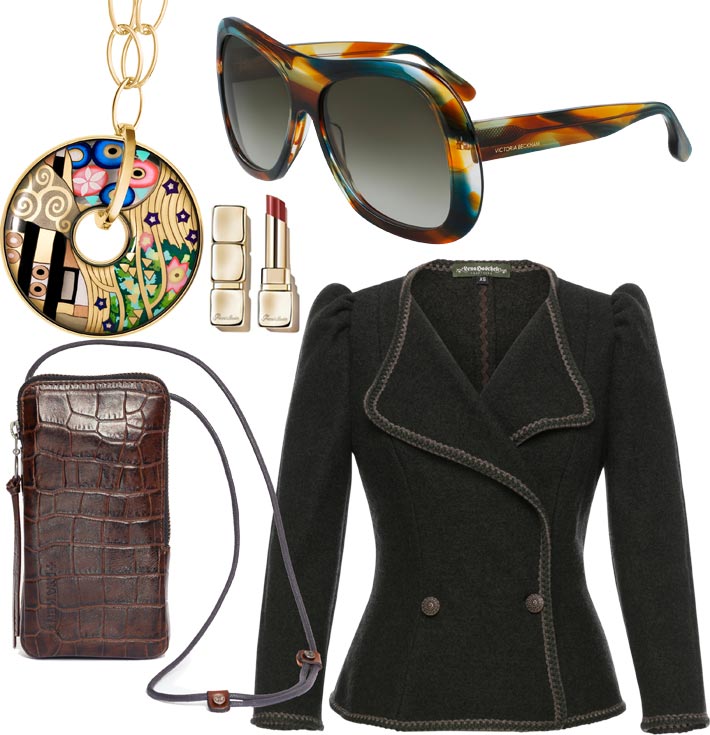 Fashion.at Spring/Summer 2021 style tip for holidays at Austrian mountain lakesThe nine federal states of Austria are currently in diverse lockdown modes. Vienna and Lower Austria for example are in hard lockdown which means that stores, museums or gastronomy are closed. In the case that the ongoing lockdowns and vaccination measures show the expected positive effects in the next around two weeks, the opening of gastronomy and hotels will be allowed soon in Austria. Fashion.at selected some items from current collections with holidays in the second half of May at Austrian mountain lakes in mind...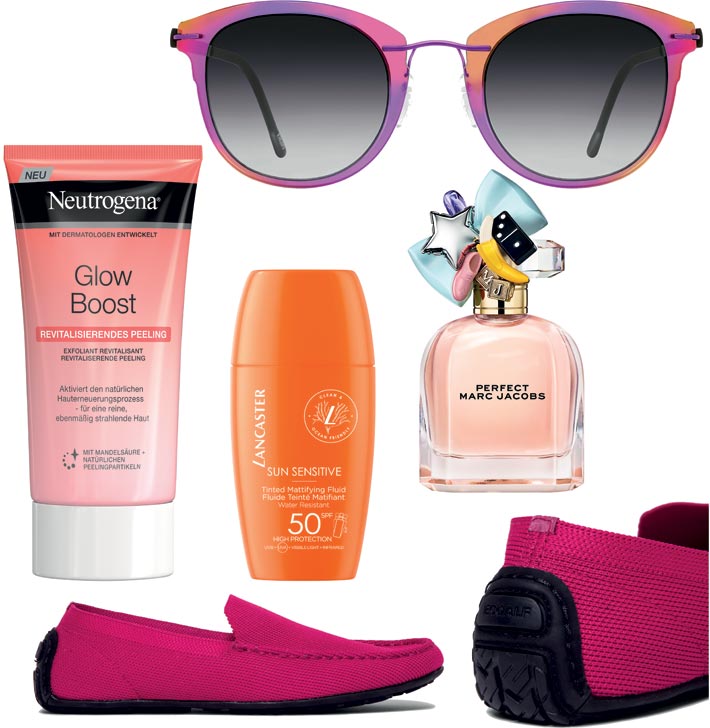 Style tip Spring 2021 with the environment and health in mind: Shoes from recovered rubber and ocean yarn, skin care & sun protection, fragrance, sunglassesThis spring, every color is the best color as long as it fits the own mood. Bright fruity colors the one day, on the other day muted tones. Skinny jeans or wide jeans is not the question. It depends on the top or jacket, coat and the personal preference to find the perfect fit. To vary jeans styles from one day to the other is the real trend. Freedom in styling up without being bonded to annoying rules of fashion specialists is once more trendy in fashion - probably reinforced by the restrictions the pandemic brought over the last 12 months. Changing roles like moods, being free in who you wanna be (when you are young) respectively who you (already) are. In fashion 2021 nothing can be wrong, except restricting people's personal development...