Ever thought why hair is breaking? The cold can be one of the reasons... Chris Mayer is stylist at the hair salon Die Wiener Friseure. His tips concern the prevention of damages...

Vienna Insight: Marionnaud invited to a beauty tour
Nail polish, treatment by Ciaté London, purifying mask by Dr. Brandt, lipsticks by Givenchy, body skin care by Baija Paris,...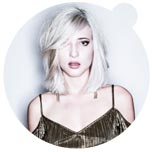 Austrian hair dressing team Lepschi and Lepschi's trends 2017: 70s Glamour, 80s Rebels, Retro Tech The 70s Glamour look is probably the most comfortable to wear...