Vienna Insight: Marionnaud invited to a beauty tour
Nail polish, treatment by Ciaté London, purifying mask by Dr. Brandt, lipsticks by Givenchy, body skin care by Baija Paris,...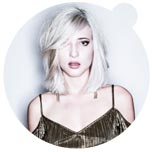 Austrian hair dressing team Lepschi and Lepschi's trends 2017: 70s Glamour, 80s Rebels, Retro Tech The 70s Glamour look is probably the most comfortable to wear...

Nail couture by CND in electric orange with Hollywood Walk of Fame inspired stars for Jeremy Scott FW17 show ...at New York Fashion Week. California based CND created...

Ever thought why hair is breaking? The cold can be one of the reasons... Chris Mayer is stylist at the hair salon Die Wiener Friseure. His tips concern the prevention of damages...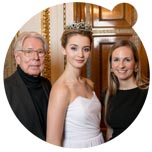 Bundy Bundy's hairstyling for the #ViennaOperaBall debutants' heads with Swarovski tiara by Karl Lagerfeld The Vienna Opera Ball appears to become more...

Cold weather style inspired by AI robots of the movie Star Wars Three pieces are inspired by the most iconic AI robots in movie history, especially R2-D2 from the Star Wars movies....