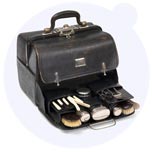 Wien Museum exhibits the city's cultural history of hair dressers, barbers, beauticians,... with lifestyle artefacts ...like the men's toilet bag by August Sirk Company...

Pixie cuts known from movie roles represented over generations by international actresses are the practical stars of the 'Summer Breeze' hair styles by Bundy Bundy...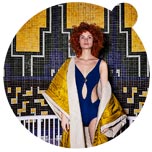 SS18 hairstyles and 'Pastellization' coloring by Steinmetz-Bundy Privatsalon ...presented with campaign photographed by Hilde van Mas at Art Déco swimming pool...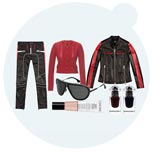 Fashionoffice tip SS18 inspired by motorcycling
It's the best time to schedule the maintenance service for the motorbike at the garage or to plan the next tour...

Austrian cosmetics label 'Hands on Veggies' creates shampoos, shower and body care from naturally fermented ingredients The all-female team members of the recently...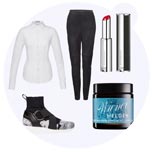 Style tip Spring 2018: Black & White Black & white is a classical non-color choice! By combining it with couture sneakers, the clean and elegant black & white outfit gets...