7 April 2017

Fashionoffice tip: Sunny sand-beach notes made of sustainable ingredients and filled into recyclable bottle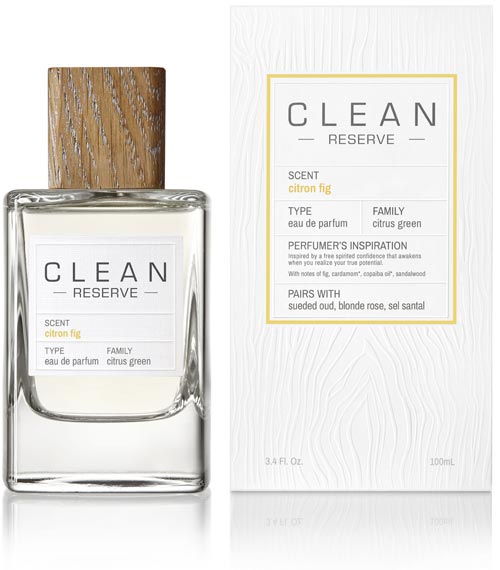 Ever felt in love with yourself? Try the 'Citron Fig' eau de parfum (EDP) by US label Clean from the 'Reserve' line; the chances of not getting enough of sunny mediterranean beach drenched skin scent are high! When using it directly after the shower in the morning, it can "Beat any case of the morning blahs..." such as InStyle described it recently at the magazine's ranking of best-selling fragrances at Sephora. The new perfume will arrive at German and Austrian stores in May, June.
The perfume is composed from fig, ginger, lemon on warm notes like musk. At the Clean Reserve website, the fragrance's olfactory profile, perfumer Richard Herpin's inspiration, the occasion to wear the 'Citron Fig' (it's not limited by gender) and the 'Sustainable Ingredients' are described. Clean Reserve is dedicated to the conservation of agricultural land and local farmers' fair income.
At the page 'The World of Reserve', Clean describes the various levels of the product process like ingredients (sustainability; several include ECOCERT certified materials), packaging (recyclable) or the usage of 100% solar energy.