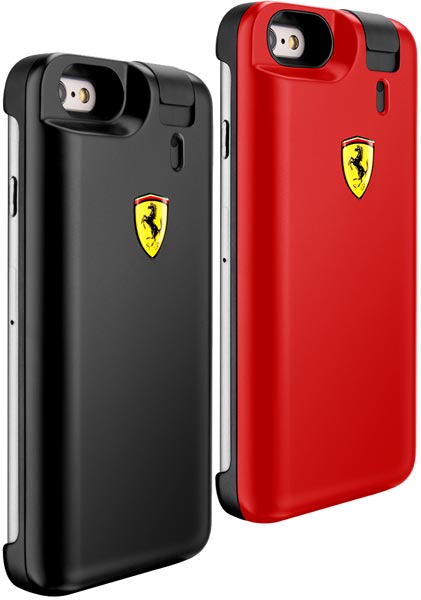 27 April 2016

Scuderia Ferrari fragrances filled in iPhone cases
Recently, the new Scuderia Ferrari men's fragrance 'bottles' were presented online. The flacons are designed for a mobile lifestyle as functional cases which are technically connected to the iPhone (6 and 6s). Each of them contains 25ml eau de toilette (delivered with 25ml refill, around 40.- Euros) of the label's fragrance Scuderia Ferrari Black (aromatic fougère) or Scuderia Ferrari Red (woody citrus).
The information about the new packaging was sent with the note that at the security check at the airport, the smartphone should be separated from the case for the individual control of both parts.
Perfume Holding publishes an own webpage with closer information about the scents and illustrated instruction details.
(Available in Austria at Müller from July 2016.)

more beautyme>