22 February 2016

It's gardening time at Jo Malone London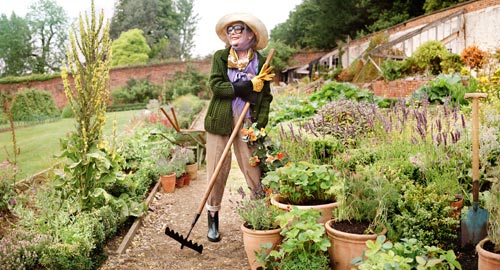 The light fragrances (colognes) of the Jo Malone London 'The Herb Garden' 5-piece collection will be available in Germany, Austria in limited edition from March 2016.
The scents like Carrot Blossom & Fennel or Wild Strawberry & Parsley are presented by Jo Malone with picture-story like web publication which contains background information such as behind the scene images showing the cologne creators Master Perfumer Anne Flipo and Jo Malone Fragrance Director Céline Roux at the Londoner Chelsea Physic Garden where - as they say in an interview - got their inspirations for the collection. The web publication provides making-of images of the photo shoot for the campaign (such as on view on this page), closer details about the packaging design of the special box as well as included shop-database where the bottles can be bought as single products. And not to forget the website's page with tips by garden designer Emma Coleman for planting herbs at home! Emma Coleman's tips are practical and start with planning the garden at the right time (like these days) and provide insights into her planting-seeds-for-the-future strategy: "I like to think about the herbs I use in my kitchen..."