31 October 2016

Fashionoffice fragrance tip: powder scent from the late 19th century bottled as perfume by Théophile LeClerc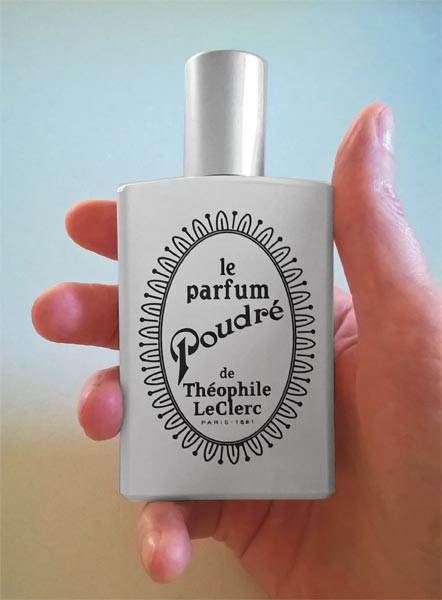 The origin of the scent of 'Le Parfum Poudré' by Théophile LeClerc is authentic. It's the bottled olfactory impression of the French label's loose powder which bases on a rice formula. The powder was developed 1881 at the pharmacy of Théophile LeClerc in Paris, became a favored beauty product of women of the Belle Époque and belongs until today to T. LeClerc's signature products.
'Le Parfum Poudré' is the brand's first perfume and is a sweet 'Gourmand' fragrance composed from rose, iris, vanilla and musk notes. When spraying the scent onto the skin, Austrian or German noses will probably associate caramel candy à la Bavarian Malt Sugar (Bayrischer Blockmalz) which was according to various sources created in its basics at the turn of the 19/20th century. The vintage perfume in a white flacon carries pleasurably warm notes which fit well to outfits of the upcoming party, cocktail and ball season. In Austria, 'Le Parfum Poudré' will be available from November.
fig.: Currently, it smells like in a candy shop at Fashionoffice. Image by Fashionoffice of 'Le Parfum Poudré de Théophile LeClerc'.


more beautyme>