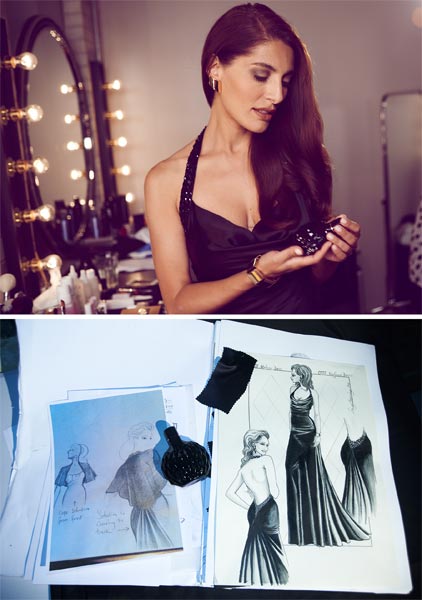 2 March 2015

Behind-the-scenes at the making of '007 for Women' fragrance campaign
Since this month, the James Bond 007 fragrances website presents the 007 for Women scent. It's inspired by the women who appear in the movies together with James Bond. Even when the female characters are changing with times (especially in their relation to the main character James Bond), what stays the same is that the roles of seductive and daring women are played by actresses who are known for their beautiful appeal in front of the camera. The list of (legendary) women in Bond movies is long; one of them is Italian actress Caterina Murino as 'Solange Dimitrios' in Casino Royale (2006). For the 007 for Women campaign, photographer Greg Williams depicted the actress in signature James Bond aesthetics. The TV ad makes think of the movies' famous introductions - only that the dark glass flacon replaces the visual element of the gun barrel-kaleidoscope which focuses and spreads light.
fig.: The first image shows Caterina Murino behind-the-scenes at the '007 for Women' fragrance campaign shooting. At the picture below, the flacon and sketches for Murino's black silk-satin dress with black Swarovski embroidery. The gown is a special creation by 007 costume designer Lindy Hemming for '007 for Women'. Photos: (C) Simon Tang.