Searching for Xmas gifts? Get inspired by statistics!
Most viewed articles concerning fragrances
...written in 2013, listing after high ranking pages between 1 January until today, 3 December 2013 (statistics 'unique pageviews' by Google Analytics, counting tag installed on editorial articles on beautyme.com/fragrance/). The article with the most unique pageviews is about Vera Wang's perfume 'Be Jeweled'.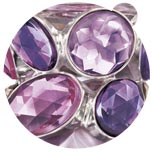 Bejeweled flacon
...seen at the packaging for the new perfume by American designer Vera Wang. The amethyst-lilac colored perfume bottle does not only look...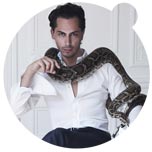 Kilian Hennessy's new perfume collection
'Good Girl Gone Bad' is the title of one of the three perfumes from the new Kilian collection 'In the Garden of Good and Evil'...

Feminism inspired artist and her work on a fragrance bottle
The work by female graffiti artist Miss 163 for the bottle of the new fragrance 'CK One Shock Street Edition for Her'...