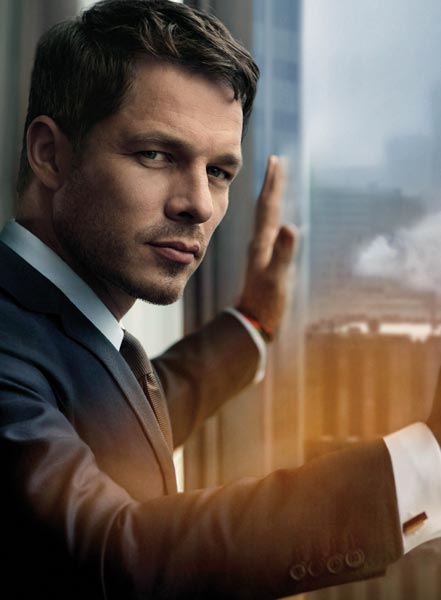 Men's fragrance campaign inspired by the advertising business of the 60s
In autumn 2011, the legendary men's fragrance 'Aramis' from the 1960s appears in a new flacon, image and video campaign under the title 'All a Man is'. The campaign is inspired by the retro TV-series 'Mad Men'; 'Mad Men' is a nickname for the advertisers on Madison Avenue in New York during the 1960s.
In the 1960s, the advertising business started to sell ideas instead of goods. It was the time that the differences between products had been in some cases very low and only just the good ideas of 'Mad Men' and their knowhow in media made the public believe in the promises they spread over mass media.
Probably no wonder that 'The Sopranos' producer and writer Matthew Weiner is the creator of the drama 'Mad Men'. The story plays in the chic 60s advertising world where the beautiful, seductive shine began to count more than content.
Significantly, 'Mad Men' Don Draper says in a trailer: "What you call love is invented by guys like me."
Now, it's a retro inspired TV-series and campaign - and the good thing on retro is that we have learned to live with 'Mad Men'. They tell you what you want to hear!
fig. above: London born Paul Sculfor (model agency Ford Models) photographed by Nathaniel Goldberg for the Aramis campaign, autumn 2011. The first Aramis fragrance was created by Estée Lauder for her husband Joseph Lauder as she was convinced that a men's scent has to pleasure men and women. In 1964, Aramis was the first men's scent in department stores and Estée Lauder has written fragrance-history and set a milestone in men's cosmetics.
fig.: The classical flacon reflects the yellowed retro imagery of its campaign and gives a hint of the wooden ingredients of the warm scent.


Video uploaded by Storm Models: Campaign 'All a Man is' by Aramis with Paul Sculfor.