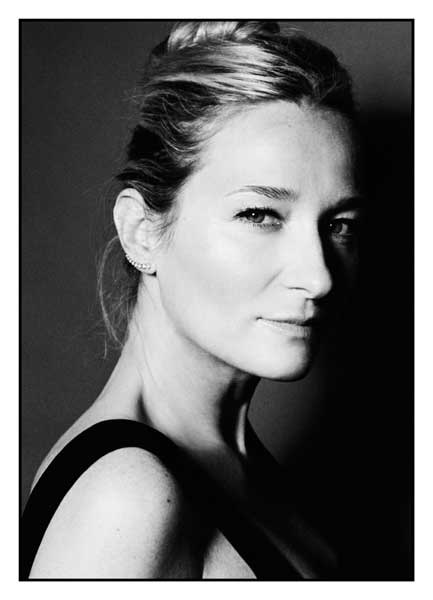 6 March 2016

Sonia Rykiel x Lancôme collaborate for makeup collection
From August 2016, the limited edition of the Sonia Rykiel x Lancôme makeup collection will be available. The founder of the eponymous brand Sonia Rykiel is one of the French pioneers of sportswear inspired couture - and she belongs to the ones who incorporated emancipated femininity into fashion. "Woman must define her style and undefine her roles," stated Sonia Rykiel in her book 'Celebration' from 1988, published by 'Des Femmes' in Paris; 'Des Femmes' was founded by the 'Movement for the Liberation of Women in France' which began to be active in 1968; the same year, Sonia Rykiel has founded her label and was soon named "Queen of Knits". Her reworked sweater styles revolutionized couture.
Since 2014, Julie de Libran is Artistic Director of the French fashion house. Before the designer started at Sonia Rykiel she worked for Louis Vuitton and Prada. Currently, there are no previews of the collaborative Lancôme look available; only some hints were given such as the city of Paris - especially the birth place of the fashion label Saint-Germain-des-Près, autumn colors, French heritage, and joyful, liberated femininity are the inspirations for the makeup. On Vogue, Julie de Libran speaks about favorite places in Paris. Tomorrow on 7 March at 6PM CET, the Sonia Rykiel FW2016 fashion show will be streamed live from Paris Fashion Week via soniarykiel.com.
fig.: Portrait of Julie de Libran, Artistic Director of Sonia Rykiel. Photo © David Bailey for Sonia Rykiel.


more beautyme>