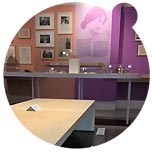 Vienna Insight: Life and lifestyle of Helena Rubinstein exhibited by Jewish Museum at Museum Judenplatz ...around 300 artefacts from powder cases, mascara...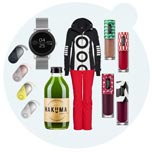 Fashionoffice tip: Fashion, beauty, technics (recently presented at CES) for an active lifestyle Recently at CES 2018, Sony presented the wireless sports headphones...

Sculptor & fashion jewelry creator Robert Lee Morris dressed favorite MAC Cosmetics items in black & gold Wearing art is the motto of US sculptor and fashion...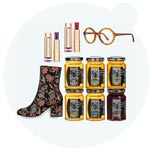 Autumn tip: Selection of fashion and beauty items inspired by the colors of wine jelly One of the country's finest manufactories for filling natural products like fruits as jam,...

Pictures, video from the Erdem x H&M women's and men's wear show with partly gender neutral items in Los Angeles Kirsten Dunst appeared in Erdem x H&M suit...

Fashionoffice autumn 2017 tip: Inspired by graphical art!
With clothing, shoes, jewelry, beauty like the lip powder by Clinique, remixable items by Swarovski,...