11 January 2016

Ballet and aerobic-dance for fitness is trending in Vienna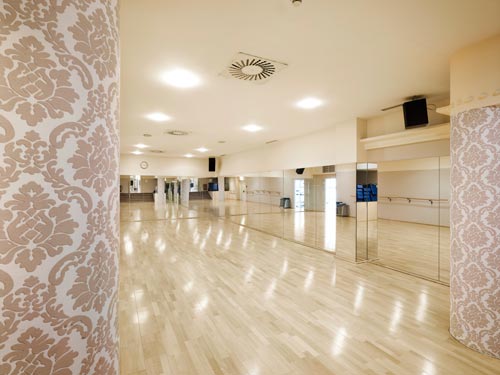 Obviously, there is a demand in getting fit by moving the body to instructed choreographies and music. The Viennese 'Femme Fitness' studio started 2016 with new courses which combine dancing, back and sixpack training. Femme Fitness has already Zumba (video from the studio) on its weekly schedule; now, the only women club (sorry men!) has two new dance classes: one is named 'Ballet' and offers 60 minutes holistic training with focus on posture and back muscles inclusively bottom to classical music. The other one is a 60 minutes choreographed aerobic-dance which happens before the 30 minutes (!) long sixpack training under the title 'Dance & Sixpack'.
Currently, the two dance courses are scheduled on Saturdays (Dance & Sixpack) and Sundays (Ballet). (Dates fast checked today on femmefitness.at/kursplan.)
fig.: Femme Fitness sent two images of the studio; above, the dance studio; below, the back and sixpack training area. Femme Fitness is located at Ringstrassen-Galerien at Kärntner Ring in Vienna.





more beautyme>