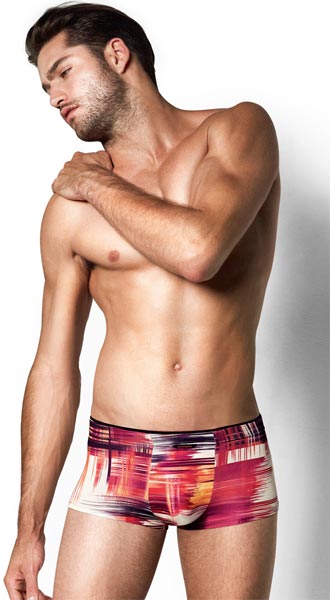 MEN'S SPRING STYLE
spring/summer 2012
Men's performance
At the end of February, lifestyle labels present the new men's collections which have convinced the retailers to include them into their shop ranges in Spring/Summer 2012. 'Action-ready' fashion pieces for dynamic activities, creative bio-food, and multifunctional skin care (such as 'three products in one') are keywords for one preferred style which centers around 'sportive performance'.
fig. from above:

Hip short 'Invasion' in action painting alike print in dynamic pink, gold, dark blue, white by Bruno Banani; arrives in stores in March 2012.

Sunglasses with transparent smoke-grey 'action-ready' frame and green-grey shades (polarized) designed for performance sports from the 'Lifestyle'-line by Smith Optics; seen in February 2012.
Bio-breakfast style by Chef de Cuisine Paul Ivic at the Viennese restaurant Tian (opens at 8:00); presented in February 2012. The café, restaurant and take-away market at the Himmelpfortgasse-Seilerstätte in the Inner City of Vienna offers eggs from happy hens, self-made marmalades, omelettes, specialties made from chocolate, bio-juices from eco-friendly farmers, and the exclusively for Tian composed coffee made of 100% bio- and fairtrade beans. The dishes have names like 'Tian Exotic Breakfast with Egg Florentine and Poor Knight filled with passion fruit, chocolate and pineapple pieces'. Photo: (C) Tian.
Nature skin care line 'Nuxe Men' with ingredients from six different trees. The products are created especially for men's skin such as the aftershave balsam, shaving gel, and accompanied by the common basics like 'Multifunctional' eye care, moisturizer, deodorant, and the shower gel (hair, face, body); comes into stores at the end of March/early April 2012.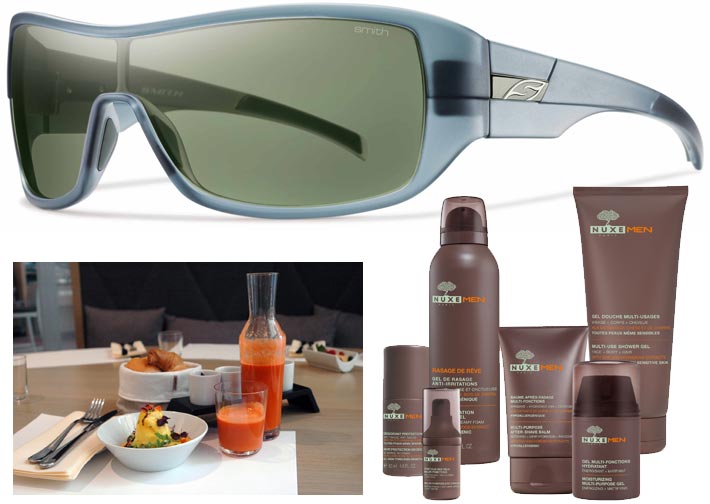 more beautyme>