8 January 2017

Austrian hair dressing team Lepschi & Lepschi's trends 2017: 70s Glamour, 80s Rebels, Retro Tech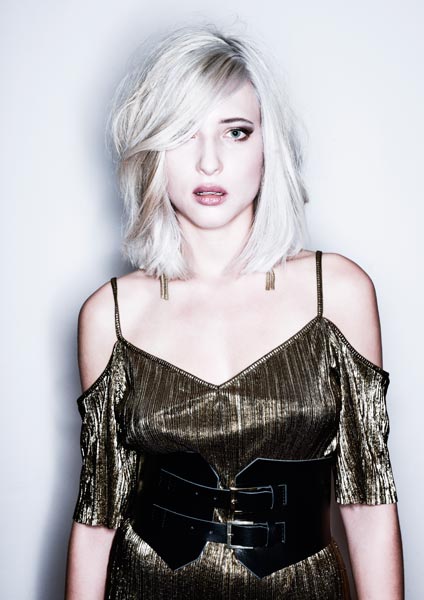 The 70s Glamour look (on view at the image right) is probably the hair dressing which is the most comfortable to wear. The shoulder long hair expresses the freedom and uncomplicated glam of the 1970s with chic punk-rock touch that reminds musicians like iconic Debbie Harry.
The Linz-based creative team of Lepschi & Lepschi presented the new collection 'The Clash' consisting of three styles '70ies Glamour', '80ies Rebels' and 'Retro Tech' already last year at the Schwarzkopf StrongBonds event in Vienna. Images of the three styles are on view at the embedded post below. '70s Glamour' is a soft, feminine look with colorings from powdery, smoky to shiny champagne; the '80s Rebels' wear their hair short and in a cheeky fashion longer at the back and dyed with bright colors from neon, pastel to blonde; 'Retro Tech' shows the most structured cuts of the new 2017 hair collection 'The Clash'.
fig.: '70ties Glamour' by Theresa Schirz of 'The Clash' collection for 2017 by the hair dressing team Lepschi & Lepschi.
Styling: Claudia Behnke UK; Make Up: Vanessa Meixner and Nikola Hofmann. Photo: © Stefan Dokoupil.