11 June 2015

Herr von Eden's Mühle shaving culture set
German men's wear label Herr von Eden will launch the collaborative Mühle brush, razor and porcelain bowl set on 13 June at the boutique in Cologne (invitation). Both brands have one in common: they are deriving modern men's culture from tradition. Herr von Eden (founded 1998) is known for classical men's suits, shirts, ties and other elegant fashion pieces; the producer Mühle on the other hand, delivers brushes, razors and additional utensils for wet shaving how it's practiced - in principle - since hundreds of years. Mühle was founded in 1945 in former East Germany (German Democratic Republic) - the history of the company is worth to read as it's a summary of the impact of political movements on economical circumstances during the last 70 years. The style of both labels is to last over times; now they have joined forces for the 'Herr von Eden x Mühle Shaving Culture' set with a brush that is made of 'Silvertip Fibre' which dries quicker than natural hair, produces the lather from a smaller amount of soap or cream - and the synthetic fibre is vegan. The brush of silvertip fibers is an invention by Mühle.
The 'HvE x Mühle Shaving Culture' pieces are already on view online and will be available (in set or as single products) from 15 June on herrvoneden.com.
fig.: Shot from the making-of the campaign film for the 'HvE x Mühle Shaving Culture' set. Photo by Bent Angelo Jensen: Studio 11, www.studio11-hamburg.com.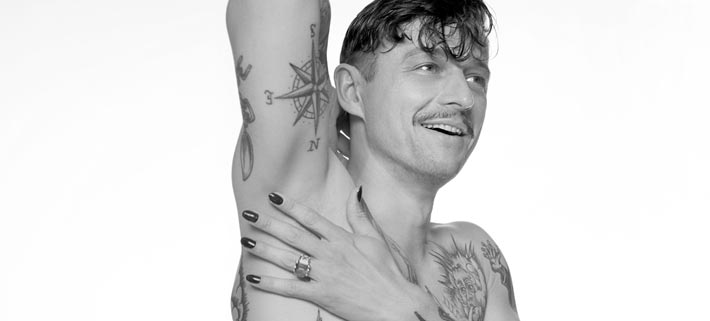 fig.: The black, chrome and cream colored 'HvE x Mühle Shaving Culture' set will be launched on 13 June 2015 at the Herr von Eden boutique in Cologne. Photo: MÜHLE/Jo Zarth. (C) Jo Zarth www.zarthcore.de.