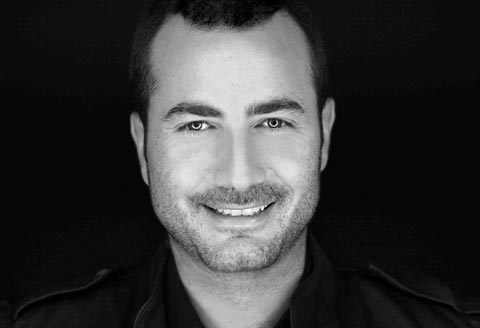 fig.: Celebrity hair stylist Oliver Ifergan has explored the art of hair dressing in London, Mexico City, as well as the tradition of French Haute Coiffeur before he opened his own salon 'Oliver Ifergan Atelier' in Beverly Hills. The salon's design is inspired by a boutique hotel mixed with an art gallery.

Oliver Ifergan
spring/summer 2011

Summer hair care tips from sunny Beverly Hills
Beverly Hills, California based hair stylist Oliver Ifergan has sent some tips for summer hair care to "embrace the wave and beat the frizz".
Oliver Ifergan's what-to-do list against hair damages begins with the advice to wear a hat on the beach and everywhere the sun rays can reach you. "Keep in mind that hair can also get sunburned, just like your scalp and skin. You must protect it from the sun's deadly, damaging rays." Oliver Ifergan.
The second tip from Oliver Ifergan, who even develops own products under his name, is to "Shampoo your hair less in the summer to retain more moisture throughout the hot summer days."
The third tip published on this page concerns the application of one of his products, the 'Long Board Leave-In Treatment' for intense repair: "For extra conditioning apply deep conditioner or mask and rap a plastic wrap or shower cap just before bedtime. Allow the treatment to soak into your hair overnight..."

Beautyme tip: Probably you can keep your hair healthy with a protective hat, a gentle shampoo and a daily conditioner before it becomes necessary to wear a shower cap in bed; fortunately Oliver Ifergan has developed even for the less difficult hair cases some products.
Video (posted in January 2011): Stylist Oliver Ifergan in an interview by channel 'E!' about the new fashion to wear short hair.