Video: The UK (Essex) hair collective Fubar has made this video to show their work and photo shoot for the Wella Trend Vision Competition 2009.
In 2009, Wella has invited stylists to join the international competition about the best interpretation on the Trend Visions 2009. This year's competition with hairdressers from over 50 countries happened on 1st November 2009 in Berlin. Trend Vision 2010 was introduced at the event.
WELLA
Trend Vision 2010
What works on one woman might not work on another
In 1st November 2009, Wella presented the 12th edition of its annual Trend Vision for 2010 with 4 keylooks on occasion of the Wella Trend Vision Awards 2009 at the Tempelhof Airport in Berlin. The trend visions base on socio-cultural trend research by renowned international trend agencies and experts that are interpreted into hair visions by the Wella Professionals creative team. For the 2010 Trend Vision, Global Creative Directors Josh Wood and Eugene Souleiman were for the first time leading this creative process to translate the socio-cultural movements into visionary hair looks.
"Trend Vision 2010 is more diverse than anything we've seen before with inspiration coming from such varied sources. What works on one woman might not on another which is why it's so important to have that variety and through the right choices comes the strength and appeal of the look." states Eugene Souleiman, Global Creative Director Care & Styling.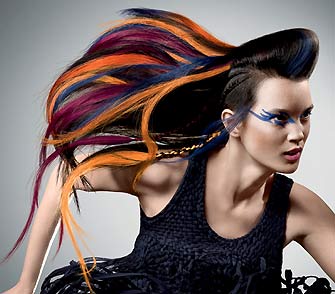 fig. left: Nomad Couture is inspired by the effects of modern mobility. Different inspirations come together to create new things that transcends cultural and regional barriers. A life without limits that opens up new perspectives that go beyond imagination. The hair has a structured cut that is showcasing a mix of different textures and styles in one look. The colors are reflecting a rainbow of bright, neon color, reddish brown tones, hot bright accents.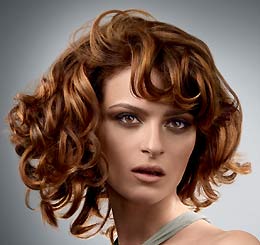 fig. right: Nature's Goddess is created on the idea of the luxury that is brought by nature into our everyday life. This richness inspired the creative directors for warm, fresh tones and cuts that take reference from natural movements. Josh Wood and Eugene Souleiman had been influenced by Vintage Gucci and actress Brooke Shields for the glossy shine on the hair with shades of amber, orange and red.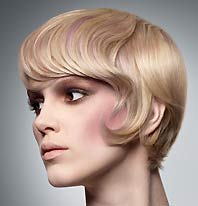 fig. left: Techno Poetry is inspired by modern urban living with technological innovations and experimental design developed from the romantic dream to live in a city without hectic. Transparency stands for a fantasy that becomes real. It is translated by the hair stylists as shimmering pastel blonde that combines hyper modernity with a delicate innocence. "These colors are slightly powdery, which I would describe as Alice in Wonderland meets 21st century," says Josh Wood.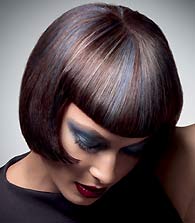 fig. right: Midnight Stage "...is like a role–play stage that provides our lives with extraordinary enrichment. We are actors on life's stage who know not to take ourselves too seriously. What makes this life worth living is knowing how to enjoy it and organize its details exactly as we want to. It unleashes self-expression by mixing and twisting codes and references for an irreverent attitude steeped in fun. Life is a stage to celebrate uniqueness and act out multi-personality roles. By playing with fashion, statement styles are instantly created to exude impact, edge and drama," describes Wella the look that gives most room for self-expression and individuality.


more beautyme>>>