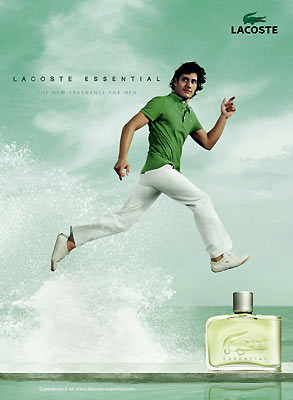 LACOSTE ESSENTIAL
This man is enriched with a deep soul. He lives for the moment - and he loves the moments most which change his life. "The Essentialist" prefers to play, to be, to create ...
What can you buy with money? Intellectual, cultural and spiritual capital? This man lives a new freedom: fresh and warm - citrus, fruity and watery notes.
The playful accord of tangerine, bergamot, cassis, meets his heart full of masculine, sensitive rose with black pepper, which base is wooden, warm and very elegant: sandalwood and patchouli.
in your shop in August 2005