22 October 2017

Perfumer Calice Becker's new composition for Versace 'Dylan Blue Pour Femme' stimulates the senses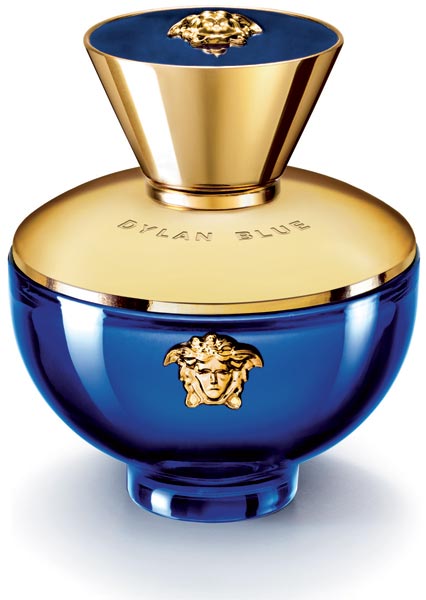 Donatella Versace describes the recently released Versace 'Dylan Blue Pour Femme' eau de parfum as tribute to femininity and elegant fragrance for a woman who is aware of her radiance and sensuality. The scent is extraordinary and easily accessible at the same time. 'Dylan Blue Pour Femme' is a good tip for the ones who search for an attractive, sexy fresh scent. It's announced that the eau de parfum will be available at the end of October at selected perfumeries in Austria. Douglas has included the new fragrance already into the online shop on douglas.de.
For the creation of the sensually stimulating scent and the campaign, the couturier worked with one of the world's top perfumers Calice Becker (Executive Perfumer, Vice President Perfume at Givaudan and since this year Director of the Givaudan Perfumery School), and fashion photographer, filmmaker Bruce Weber who shot already the visuals for the 'Dylan Blue Pour Homme' (released 2016) campaign inclusively short film with Gigi Hadid; the black/white film reminds Italian Neorealism cinema. At the ads' black/white pictures for the promotion of 'Dylan Blue Pour Femme', Croatian model Faretta appears together with male talents like Michael Gioia, Noel Kirven-Dows, Christian Hogue,... to name a few.
Versace 'Dylan Blue Pour Femme' is a long-lasting composition made of juicy top notes (black currant, apple, forget-me-not accord and the spicy green Givaudan molecule Shisolia®), floral rose-jasmine-peaches heart notes supported by the Givaudan molecules Pétalia® and Rosyfolia®, and balsam-like woody base notes (styrax, musk, patchouli).


more beautyme>