7 May 2017

Fashionoffice review: Art approach to perfumery experienced at 'Flamenco' by Ramón Monegal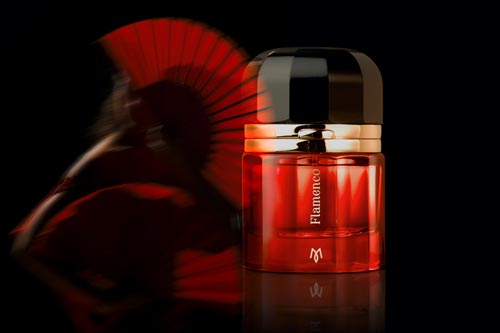 Fashionoffice has waited now around two months to write a review about the eau de parfum 'Flamenco' by Spanish perfume composer Ramón Monegal. For an editorial article, it was necessary to get into distance and wait how the extraordinary composition appears after weeks of wearing it. Will it fulfill the promises it spreads?
'Flamenco' is a scent which can't be estimated at the first impression because it's so thrilling, seductive, intoxicating that the subjective opinion about it would be too superficial. The perfume is so powerful that the first overwhelming feel must be judged as hasty. The experience of 'Flamenco''s full impact goes over hours as the warm and energizing covering of luxurious notes interact and mutate with the body skin's temperature.
The name 'Flamenco' matches the expressive mixture of orange blossom, raspberry, apple, jasmine, rose, iris on cedar, amber, saffron, sandalwood and musk: the interplay of the ingredients can be described as salty breeze in a Mediterranean garden with the aroma of wood of barrels where the juice of grapes mature to heavy deep red wine. The long-lasting perfume changes through the day and develops continuously new aspects which exceed the ordinary development of notes in the top, heart, base pyramid structure of common fragrances.
The flacon references an ink glass of writers, novelists. It symbolizes a vessel filled with poetic thoughts about the art of Flamenco, the dance and music, and Spanish esthetics which are the driving force behind the process of the manifestation of the perfumer's message about Spanish culture as invisible olfactory story that literally dances 'Flamenco' with the wearer.
The new perfume is available worldwide since April 2017.
Recently, Ramón Monegal posted via Facebook following video (embedded below) showing a performance of the Andalusian folkloric dance and an introduction into the perfumer's "Source of inspiration":