25 May 2016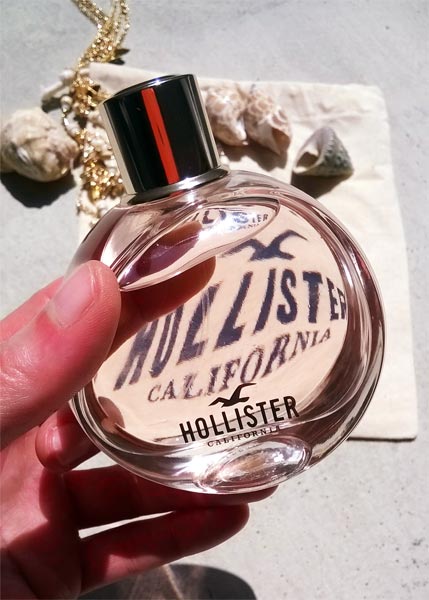 Hollister packed sun and beach impressions into the new scent 'Wave'
Today, the new fragrance 'Wave' by US label Hollister arrived at Fashionoffice. The clothing label is known for its Southern Californian surfer, skater style designed for a young target group. The new fragrance 'Wave' is as light-hearted as youth at the beach! The girls' fragrance is packed into a box showing the beach, waves, sky, some clouds and the label's logo with seabird (image below). The box is colored in Pantone 2016 reminding tones of rose and blue which merge fluidly into each other. The flacon for the light powdery scent is round and sculpured on the side of the writing with a wave-like curve. The eau de parfum is composed from flowers like wild orchid, hibiscus on the base of woody notes of amber and sandalwood.
The Hollister 'Wave' fragrance was sent as Californian sun-beach greeting together with some seashells and a pouch which contained a golden necklace with leaf pendants and beads from the Hollister accessories collection.
In Austria, the eau de parfum 'Wave' will be available from mid-June at Müller.