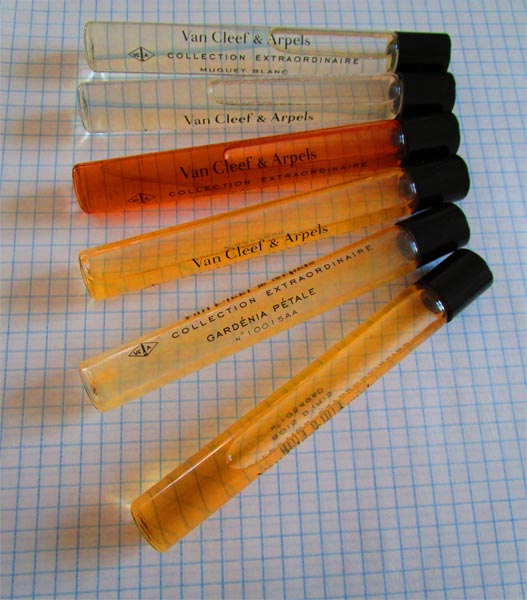 Perfume Insight
by Karin Sawetz, publisher Fashionoffice (19 April 2014)
What makes PR in beauty so special?
Everybody knows that public relations are not controllable like advertising. But beauty PR is additionally much less calculable than fashion PR. Normally, journalists receive press releases which are texts that carry at least the basic information about the scent pyramid and some inspiring thoughts. It is not possible to order at what time or for how long an article is published. This is the difference to advertising or the appearance in an online shop. By the way, it is not allowed to order editorial articles; if so, they must be bought officially as promotion (with all the taxes) and have to be well noted as advertising (so that it is clearly evident for the reader/user). In general, journalists are not conducting trade when they write articles.
I received the information and perfume samples of the 'Collection Extraordinaire' by Van Cleef & Arpels as far as I remember already in autumn 2009 when the perfume collection was released. Through the years, I experimented with the scents, even mixed them on the body on different points, and found out that I have particular favorites for each season. In April/May, I prefer 'Gardénia Pétale' - a composition around gardenia; one of the base notes of the scent is lily of the valley; the flower's name in German language is 'Maiglöckchen' which could be translated as 'may bell', quasi the messenger of the month may and the olfactory epitome of this season now here in Central Europe (Fashionoffice is based in Vienna). The online shop of 'Luckyscent' (has a Scent Bar in Los Angeles) offers the perfume and advises to apply it behind the ears - good points for this scent.
Beauty PR is special and can not be compared with PR for clothing or shoes. Perfumes and many other beauty products have another lifespan than fashion collections; this makes beauty PR on the one hand not evaluable in short time and on the other hand, public relations in this field can prosper over years - such in the case of Van Cleef & Arpels' 'Collection Extraordinaire'.


more beautyme>