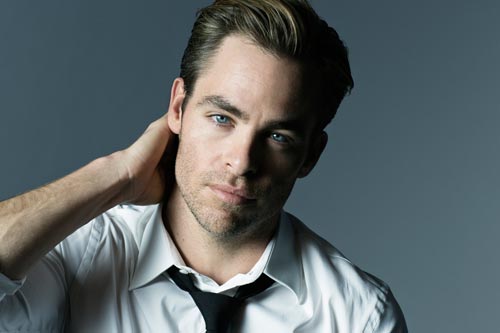 fig.: Actor Chris Pine, the new face of Armani Code. Photo provided by Giorgio Armani, mid-Feb 2014; (C) Brigitte Lacombe.
Actor Chris Pine for Armani Code
In mid-February 2014, Giorgio Armani presented actor Chris Pine as the new face for the label's fragrance 'Armani Code'. The campaign will start in spring 2014.
Giorgio Armani selected Pine for his diversity and talent. He is known from the role Captain Kirk ('Star Trek' series) and will appear this year as Cinderella's Prince in the musical 'Into the Woods' (with Meryl Streep and Johnny Depp) and as one of the prominent main-actors (Jennifer Aniston, Christoph Waltz) in the upcoming movie 'Horrible Bosses'.

Want to see a high-school snap shot of Chris Pine? Check it out on dailymail.co.uk.


more beautyme>