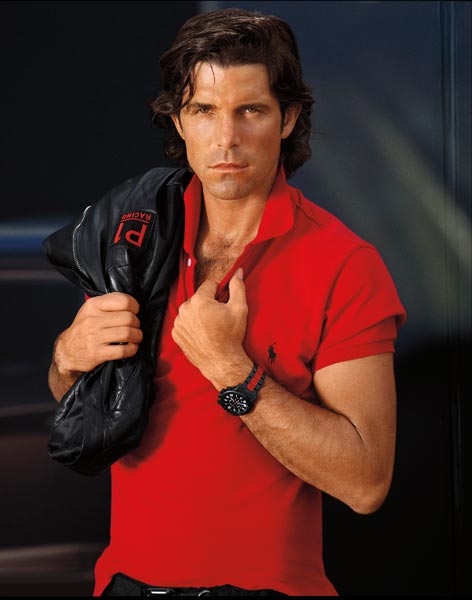 Polo player Nacho Figueras in high-speed short-film by Bruce Weber for Ralph Lauren's new fragrance
In July/August 2013, the new men's fragrance 'Polo Red' by Ralph Lauren will come into stores in Austria. Earlier this summer, the campaign video with Argentine polo player Nacho Figueras was published online.
fig.: Polo player Nacho Figueras in vibrant red polo shirt for the new fragrance 'Polo Red' by Ralph Lauren, launch in July 2013.
The campaign is accompanied by an action packed short-film by fashion photographer and filmmaker Bruce Weber. The video (watch it below) reminds late 1970ies action movies where the protagonist masters adventures with the help of power cars and speed boats and gets in the end a woman. Bruce Weber's plot for the 'Polo Red' high-speed race ends similar to the 70ies movies but he added a more active role to the female part during the speed scenes.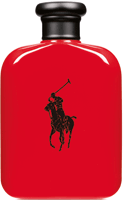 The campaign and the design of the fragrance bottle are inspired by Ralph Lauren's famous luxury car collection. (On ralphlaurencarcollection.com, the cars are virtually exhibited with sound examples of the engines.)
fig.: Bottle in race-car red and black metallic closure for the men's fragrance 'Polo Red' by Ralph Lauren, in stores in July 2013. The flacon shows the brand's logo, a polo player.
Video: Campaign spot for 'Polo Red' by Ralph Lauren, the short-film is directed by Bruce Weber. The music of the 'Polo Red' video is taken from the soundtrack of the music documentary 'Sound City: Real to Reel', song 'Cut Me Some Slack' by Paul McCartney and members of Nirvana Dave Grohl, Krist Novoselic, Pat Smear.