VERA WANG
spring/summer 2009


Smart wedding!
Since New York designer Vera Wang released her book 'Vera Wang on Weddings' (2001) and - especially - her very practicable website verawangonweddings.com it became easier to marry. The designer knows what she is speaking about: she has outfitted bridals for long-during relationships such as Victoria Beckham, Heidi Klum, Avril Lavigne...
Video: Bridal Show by Vera Wang Spring 2009, by youtube.com/user/
verawangonweddings.
'Planning a wedding is hard enough' is written on the website of Vera Wang where you will find helpful tips about the organisation of the wedding list as well as the products in Vera Wang style: fashion, flowers, fragrance, tableware, home, fine papers for your invitations...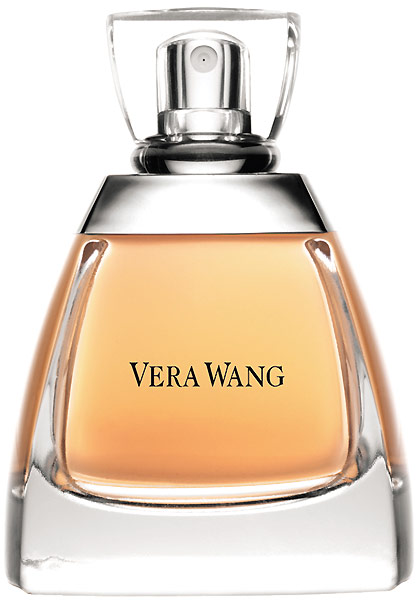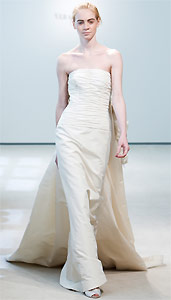 In April 2009 on occasion of 'wedding-time', the fragrances 'Vera Wang for Men' and the classical 'Vera Wang Signature' for women have been presented to the media.
fig.: 'Vera Wang Signature' and wedding gown of the Vera Wang bridal collection spring/summer 2009.
The women's fragrance comes in a flacon that seems to be inspired by the form of a princess wedding dress.
About Vera Wang While studying at the Sorbonne in Paris, Vera Wang discovered her love for design. She joined Vogue and became with 23 years the youngest fashion editor the magazine ever had. In 1990 Vera Wang founded her design company. In 2005, the Council of Fashion Designers of America named Vera Wang as Womenswear Designer of the Year. You will find an interview with the designer about the Ready to Wear spring/summer 2009 collection by Style.com on youtube.com/watch?v=myl7yjCXpiQ.
On the Vera Wang website a quiz for the 'ultimate last check' is published; the quiz 'What kind of couple are you?' shows the way you are defining your style: wildly different or like harmonious hearts? For the ones who make a wedding list for the first time, read the 'Rules of Registry' written by Vera Wang to choose the right items to express your style at home www.verawangonweddings.com.


more beautyme>>>