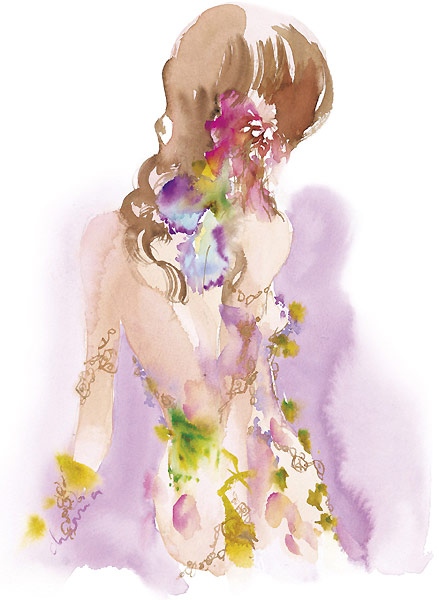 L de LOLITA LEMPICKA
Fleur de Corail

Endless love and vital necessity for freedom
By the end of 2008 French designer Lolita Lempicka presented a new perfume inspired by a mermaid. Together with Michel Charrier (paintings; image left) and Christian Moser (photographer) she gives you an impression of the olfactory experience with an artful online appearance. Dive into the very female world of the legendary mermaids who reveal their secrets...
Mermaids are known from legends and literature under the names Melusine or Undine; the mermaid is a symbol for endless love and the vital necessity for freedom; in 'back to nature' and revolution times, La Motte Fouqué (1777-1843) gutenberg.org/etext/3714 has written a novel about a mermaid; he named her inspired by Goethe 'Undine'. The great German Ingeborg Bachmann has worked in her short novel 'Undine Goes' books.google.com/books about this side of femininity.
Mermaids are dangerous and seductive, wild and intimate at the same time. Lolita Lempicka created therefore a provocative scent that "runs skin deep": it opens with "wild beauty of a sunflower caressed by the warm wind. This sensual flower fills the air with new, more instinctive and more femininity. It is then that our bare skin slowly reveals itself as beautifully delectable, scented and radiant."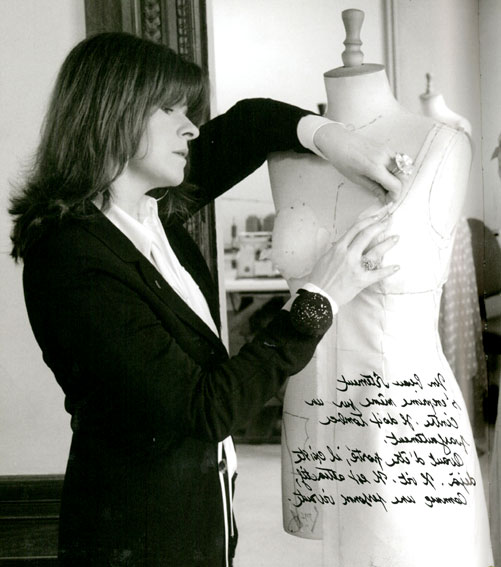 Lolita Lempicka is the brand name for perfumes by the Paris based fashion designer who worked for such a famous fashion house like Cacharel. Lolita Lempicka is renowned for her line of bridal wear "Les Mariees de Lolita". In 1997 Lempicka launched her first fragrance with the name 'Lolita'. The story is about a "... fictional heroine, the adolescent who sharpens her claws as an apprentice temptress, the one who amuses herself." Lolita Lempicka created it from her memories when the child is about to become a woman.
Lolita Lempicka, herself mother, creates at first for women who live like herself their own femininity. Even her designed clothes are worn at first by herself.
"If you had to define her style in a few words, it would be extreme femininity with a sense of contrast. Her bubbling creativity is expressed through a femininity of many facets. Lolita Lempicka distorts the past and reinvents it in her own way. Lolita's fashion is a watercolour of emotions gathered in her secret garden..."

Online-Savoir Vivre in French Boudoir Style
By the end of 2008 Lolita Lempicka presented the 'Le Gourmandises', a chocolate, tea shop in 18th century Rococo Marie-Antoinette style with delicate products such as the flowerish tea-biscuits "Mon coeur balance" which are inspired by her perfumes, or 'Traitement de Choc' for the ones who love to be seduced by chocolate the whole day long: this chocolate is perfectly fitting into the handbag.
Check out the sweet seduction and the boudoir sceneries starring Marie Antoinette on lesgourmandisesdelolitalempicka.com


more beautyme>>>


fig.: The Eau de Parfum is packed in a sand coloured box decorated with the print of corals and a frangipani flower which highlights the L signature in pure white. The flacon itself is made of watercolored glass decorated with wild flowers that grow along the ocean's shores. Check out Lolita Lempicka's perfumes parfumslolitalempicka.com.