Fashionoffice tip: Sunny sand-beach notes made of sustainable ingredients and filled into recyclable bottle Ever felt in love with yourself? Try the 'Citron Fig' eau de...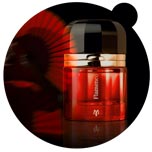 Fashionoffice review: Art approach to perfumery experienced at 'Flamenco' by Ramón Monegal The flacon references an ink glass of writers, novelists...

Fashionoffice SS2017 tip: Maritime Style 'Ahoy' is the title of the new Spring/Summer 2017 collection by Austrian label Lena Hoschek. The navy colored 'Sailor Jacket' with golden...

Fashionoffice Spring 2017 tip: Skinny jeans and 80s glam Leggings are an invention of the 1980s. Nowadays, denim jeans with high amount of elastic material are worn skinny...

Selection in 2017 'Greenery' style and natural mood: lip stick, skin care, clothing,... with items by Colmar, Tom Ford, Van Cleef & Arpels, Tromborg, Swarovski, garden store...

Fashionoffice spring 2017 tip: Cosmopolitan Style
Fashionoffice collected several pieces - fashion, jewelry, beauty, perfume - for the 'Cosmopolitan Style'...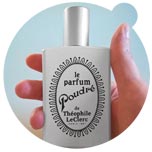 Fashionoffice fragrance tip: powder scent from the late 19th century bottled as perfume by Théophile LeClerc The powder was developed 1881 at LeClerc's pharmacy in Paris...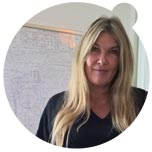 Copenhagen Insight: At the headquarters of beauty label Tromborg Former make up artist and Tromborg co-founder Marianne Tromborg is the label's visionary spirit...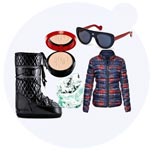 Outfit tip inspired by Austria's glam ski spot Kitzbühel Kitzbühel is Austria's most glamorous ski region and motivates brands, media each year again for styling tips...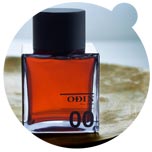 Tip Autumn 16: men's and women's perfume Odin 00 Auriel The official description of the scent contains words like dark, animalic, aphrodisiac, creamy, provoking...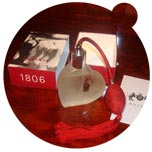 Artist Eva Petric's olfactory interpretation of the true love story once happened at Hotel Mount Lavinia, Sri Lanka The ingredients are inspired by Eva Petric's 'Periodic Table of...'...

Perfume label Atkinsons teamed up with Silken Favours for nature and Arts & Crafts inspired prints Silken Favours founder and artistic director Vicky Murdoch...