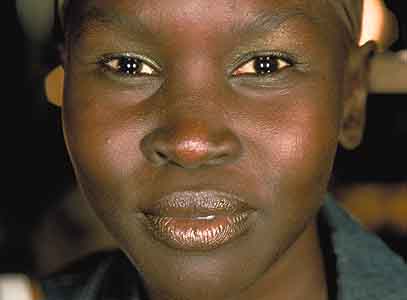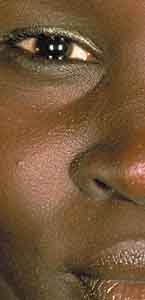 M.A.C Spring Summer 2001

BADGLEY MISCHKA SS2001
On red carpet nights, Mark (Badgley) and James (Mischka) are on a first-name basis with Hollywood´s most elusive leading ladies, thanks to the duo´s Oscar-worthy gowns. It had to be absolut glamour. "Not too naked but not too costume," said Espinet. M-A-C Pro Pigment in Old Gold was brushed from lash to brow. "It was a light translucent wash of colour, so you have to define both the lashes and the brows to give it a solid frame," explained Espinet. M-A-C Lip Pencils in Oak and Cork topped a layer of M-A-C Lip Treatment to line and fill the lip. The final effect was a natural-looking beige-brown. Badgley Mischka´s strappy shoes required each model to receive a quick pedicure with gold Lure-X polish.