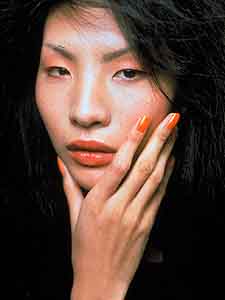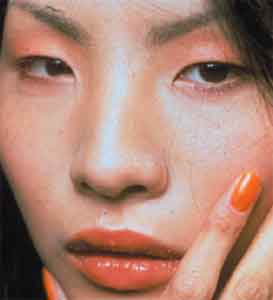 M.A.C Spring Summer 2001

GASPARD YURKIEVICH SS2001
Yurkievich 80s shoulder pads and tube dresses were matched with a very 2001 makeUp palette, deisgned by Ellis Faas. "It was monochromatic, one shade of coral throughout the face," said Espinet. Faas blended Sashimi Mimi lipstick on eyes and cheeks and lips. Copper Pigment combined with EZR was painted onto the lashes. "The shiny red mascara brightened up the eye colour," said Espinet.