28 January 2016

Clinique's interactive make-up music video with Zara Larsson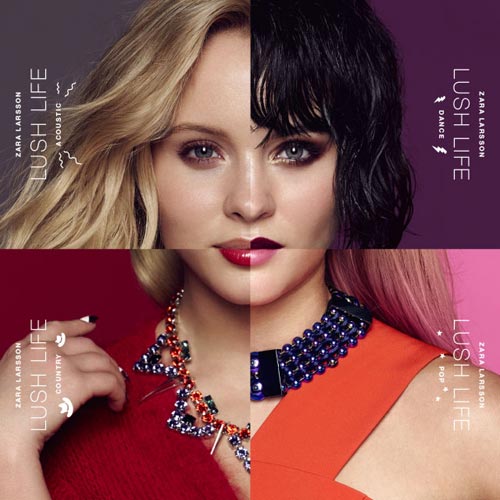 'Lush Life' by Scandinavian musician Zara Larsson is currently one the songs which are viral hits online (Zara Larsson's Facebook post concerning Spotfy rankings embedded on this page). In the next weeks, cosmetics label Clinique and Zara Larsson will present the collaborative 'Lush Life' music video campaign where the musician appears in four looks. The video is directed by Hiro Murai and will enable users to become interactive with the 4 different styles by switching between 'Bare - Acoustic' (natural look), 'Vixen - Dance' (flapper girl disco style), 'Bold - Country' (retro 50ies) and 'Sweet - Pop'. Last mentioned is on view at the image below; left beneath the Sweet - Pop style, the depiction of the used 'Pop Glaze Sheer Lip Colour & Primer in Bubblegum Glaze' from the 'Pop Artistry' collection by Clinique (available from February). By switching from style to style, even the video's choreography, the background, light will change together with the lipcolor, styling of hair and outfit. It's announced that the 'Play with Pop' cosmetics-music video can be viewed from mid-February on playwithpop.clinique.com/at.
Annotation on 9 February: The interactive music video plays on playwithpop.clinique.com.