Athletes, TV-personality pre-tested European functional training chain High5 Sports reporter Andreas Moravec and snowboard Olympic gold winner Julia Dujmovits...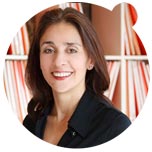 Elite Model Look Austria castings will happen in April, May Roberta Manganelli, owner of Stella Models and licensee of Elite Model Look Search Austria, sent this year's casting dates...

Jeans on bike Levi's presents the first women's 'Commuter' collection. Fashionoffice selected for the bike style some additional items like baby helmets, sneakers, skin care...

Fashionoffice selection with new items for city cycling
One of the core trends this season are e-bikes - from mountain to folding bikes. With skin care by L'Occitane...

Carpets, seats, fashion and beauty for the Moroccan pool style Furniture retailer Depot presents outdoor textiles inspired by Morocco. Fashionoffice selected...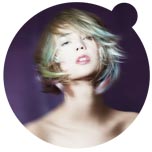 Hair style SS15: pastel tones in a wild mix and pimped with Quikkies The Austrian hair salon chain Bundy Bundy presented the new trend collection 'Beauty Blossom'...