Fashionoffice mountain outfit tip for early 2017: bright colors, florals, sweet scents The candy colored flower, nature inspired outfit tip is intended for activities in the alps...

Selection in 2017 'Greenery' style and natural mood: lip stick, skin care, clothing,... with items by Colmar, Tom Ford, Van Cleef & Arpels, Tromborg, Swarovski, garden store...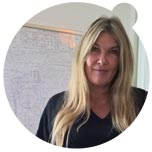 Copenhagen Insight: At the headquarters of beauty label Tromborg Former make up artist and Tromborg co-founder Marianne Tromborg is the label's visionary spirit...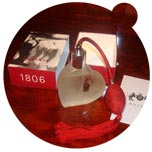 Artist Eva Petric's olfactory interpretation of the true love story once happened at Hotel Mount Lavinia, Sri Lanka The ingredients are inspired by Eva Petric's 'Periodic Table of...'...

Vienna Insight: special sports table, knowledge game about Europe, bags, fabrics for home and fitness Fashionoffice visited a winter market; one of the products was the 'Dish Tennis'...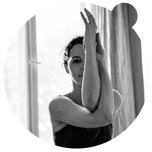 Sabyoga founder Sabina Stehr's tips against winter blues Sabina Stehr elaborated 8 tips for the morning for activating the circulation, stimulating breathing,...