Ever thought why hair is breaking? The cold can be one of the reasons... Chris Mayer is stylist at the hair salon Die Wiener Friseure. His tips concern the prevention of damages...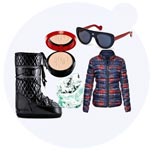 Outfit tip inspired by Austria's glam ski spot Kitzbühel Kitzbühel is Austria's most glamorous ski region and motivates brands, media each year again for styling tips...

Cold weather style inspired by AI robots of the movie Star Wars Three pieces are inspired by the most iconic AI robots in movie history, especially R2-D2 from the Star Wars movies....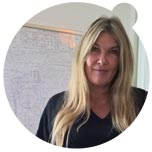 Copenhagen Insight: At the headquarters of beauty label Tromborg Former make up artist and Tromborg co-founder Marianne Tromborg is the label's visionary spirit...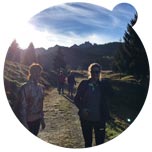 One of the big themes of early new year 2017: Detoxing Carola Schoch founded programs (sports, cooking, holiday tours) and the online shop WellVille with focus on detoxing...

Selection in 2017 'Greenery' style and natural mood: lip stick, skin care, clothing,... with items by Colmar, Tom Ford, Van Cleef & Arpels, Tromborg, Swarovski, garden store...